Guitars
Gary has been playing for the last 20 years touring the country and in New England with his Award winning jam band JIGGLE THE HANDLE and as the GARY BACKSTROM BAND. He has opened for such acts as LITTLE FEAT, SPIN DOCTORS, RAT DOG, THE SAMPLES, SOUTH SIDE JOHNY, THE ALLMAN BROS, WARREN HAYNES, BLUES TRAVELER, and has shared the stage with DERICK TRUCKS, AOD, and recently members of TODD RUNDGREN'S Band. Check out more detials at www.garybackstrom.com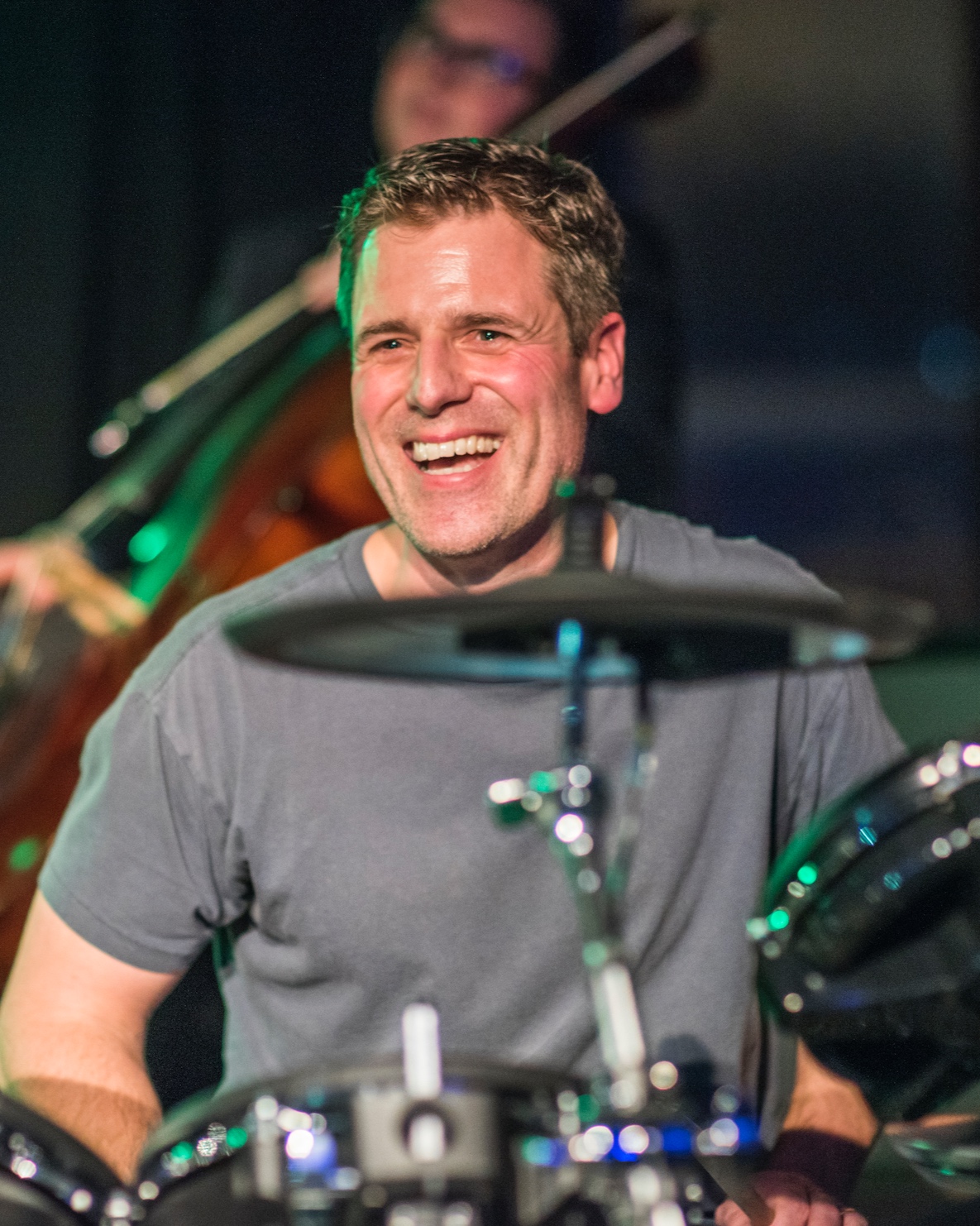 Drums
Steve grew up in Ellsworth Maine and currently resides in Freeport with his wife, Tawni and three young children Brielle, Gali and Bowden. During the nineties Steve had an active schedule as a working drummer in a variety of rock bands before making a switch to singer/songwriter in 2000 when he fronted Portland based original rock band "The Reedlings". Steve returned to the drums in 2004 to perform and record with Joe Boucher in "Frotus Caper" and has been working with Joe ever since.
Drums
Nick Pires was born in raised in the Portland suburb of Yarmouth, ME. In high school, he was an active member of both the Jazz and Concert bands while also gigging frequently in the local music scene. After graduating, Nick put his musical aspirations aside to attend Full Sail University in pursuit of a career as a live sound engineer. Despite not playing for several years, he continued to maintain an interest in music and networking with musicians through his work in concert production and eventually found his way back behind the drum kit.
Nick currently lives in the Portland, ME area with his wife Karin and three children, Nathan, Jillian, and Joanna.
Vocals - Classic Rock
Susie has been performing professionally for the past 17 years. Beginning in church choirs and community theater, Susie continued her music experience as lead singer for the Point Sebago Resort house band, To The Point. In 2009, Susie won the title of Miss Maine and traveled to Las Vegas, NV to compete in the Miss America Scholarship Pageant. Both pageants awarded her Vocal Talent awards. She has enjoyed working with many local artist and considers her time spent performing with The Portland Symphony Orchestra a highlight in her musical career. Susie currently sings full time in her own function band, Mixology, and resides in Portland, Maine with her husband Charlie and children Jack, Elena, and newborn Lily.
www.mixologyband.com
Vocals - Classic Rock
Vocalist John A. Martinez, known to his friends and fans as Johnny Jam, started singin gin bands in 1983 in Boston, MA. Hs band Kid Crash enjoyed moderate success there until it's break up in 1989. He joined the band Riot Act that same year and they've been a fixture on the rock scene in Southern Maine for 25 years. He also owns and operates the nightclub Mr. Goodbar on Old Orchard Beach where he plays regularly as the house band. www.riotact.com
Saxophone
Matt spent the last 30-plus years a professional saxophonist starting in his hometown of Denver, Colorado and later as a fixture in the blues and roots scenes of Portland, Oregon, Vermont, New Hampshire, Baltimore, MD, and Washington DC before settling in Portland, Maine. Over the years, he has backed a wide-range of artists, including Terry Adams (NRBQ), Daniel Johnston, John Popper (Blues Traveler), Luther "Guitar Junior" Johnson, and Peter Tork (The Monkees). He is currently an active freelance saxophonist in Portland, Maine and is a member of the soul/funk band Mamas Boomshack (www.mamasboomshack.com).